Cisco Leverages AI on the Webex Platform to Improve Remote Work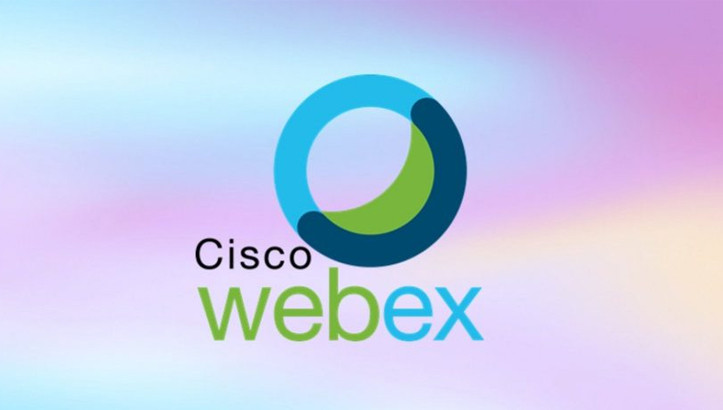 Cisco&Webex
Cisco Leverages AI on the Webex Platform to Improve Remote Work
AI-powered updates across Webex Suite, devices, and CX deliver a personalized and inclusive experience.
Video conferencing devices are equipped with smart cameras that provide a cinematic image during the conference.
Webex Calling reached 10 million users, almost double the number from last year.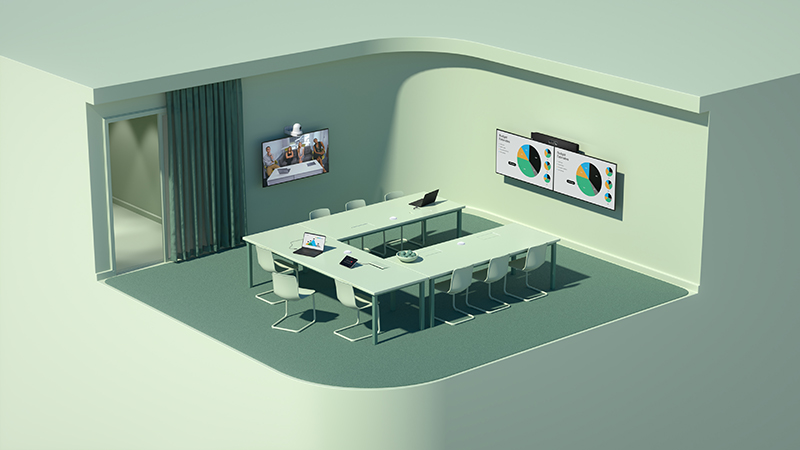 On March 28, 2023 in San Jose, California, Cisco unveiled new, purpose-built Webex AI capabilities that deliver a better hybrid workflow format as technology continues to evolve. In a world of hybrid work, where people demand exceptional, personalized experiences, companies must meet the needs of both their employees and customers based on their needs in order to give them truly useful tools to work with.
Jitu Patel, EVP and General Manager, Security and Collaboration, Cisco, said, " AI represents the next evolution of hybrid workflow, key to better collaboration and customer experiences. Cisco has years of AI experience with a better understanding of the programming language, audio, and video technologies in Webex. I'm thrilled that we're expanding and adding collaborative innovation to our portfolio. As we double our investment in AI, we empower our customers to deliver a personalized experience and customer experience based on their datasets, with a relentless concern for their security and privacy ."
To deliver a superior experience for hybrid workforce and customers, Webex innovation spans three areas of the Webex platform, which has a roster of hundreds of AI and machine learning features pre-installed on Cisco devices.
Rethinking the Workspace
As more employees return to the office, a seamless hybrid workflow requires innovative use of smart video systems to ensure everyone can participate equally in collaboration. Building on the advanced AI capabilities already available in Cisco collaboration devices today, Webex is expanding video intelligence with the Cisco Room OS operating system for conference rooms. Users benefit from automatic switching between views. It does not matter what meeting you are at, where you are and at what time.
New features provide:
Cinematic impressions from meetings. During cinematic meetings on Cisco Collaboration devices, cameras track people using voice and face recognition, automatically switching to the speaker for the best angle. This is convenient for people who are present in the room and for those who connected remotely, because they can feel like participants in the conference, regardless of their location.
Meeting areas. With this feature, IT administrators can set virtual boundaries for any collaboration space in the office, turning the screen into a meeting area. In meeting areas, people are individually displayed in a more compressed form, leaving empty space out of view. Only people within certain boundaries are included in the meeting. This is very important in large and open spaces and in conference rooms with glass walls so as not to distract people who are outside the meeting.
Collaboration Optimization
In today's hybrid work world, organizations must give employees the flexibility to choose where, when and how they work, and that requires technologies that optimize collaboration. Webex Calling gives customers the flexible hybrid experience that organizations need. The company has reached a new milestone by connecting more than 10 million users, which is almost twice as many as last year.
To further streamline collaboration, Cisco is introducing new AI capabilities in the Webex Suite, including:
High quality conferences that do not require a dedicated high bandwidth channel. Super Resolution Webex delivers crystal-clear video in Webex meetings, even with low-quality cameras or low bandwidth environments.
Intelligent lighting to better display people in any environment. Artificial intelligence automatically improves poor lighting when it is too dim or bright. For example, when working outdoors on a sunny day, the appearance of an underexposed video is adjusted to make the person appear more clearly.
Automatic "I'll be right back" function. This feature will automatically display a BRB message, blur the background, and mute the audio when a user leaves a Webex meeting. For example, if your doorbell rings and you leave a meeting to pick up a delivery. The BRB message is automatically deleted when the user returns.
The most useful customer experience
User expectations are at an all-time high, and organizations interact with customers over a billion times daily. It has become impossible for legacy systems to maintain the volume, speed, and personalization needed to solve this problem. Cisco, on the other hand, uses the market-leading technology required for hybrid workflow to improve its Webex customer experience solutions.
Today, Cisco unveils its vision for the self-learning contact center. The company is also demonstrating new AI capabilities in its customer engagement solutions, including Webex Contact Center and its Webex Connect cloud communications platform.
These new features include:
Useful information to improve CX. Topic analysis in Webex Contact Center helps you uncover the top reasons why customers contact the call center. It collects call transcript data from the contact center and briefly models trends for business analysts so they can adapt to customer needs in advance. This ability is self-learning and constantly improves as a result of interaction with customers.
Enhanced Real-Time Agent Responses: With this capability, knowledge gained from both self-service and automated customer interactions is fed back to a self-learning contact center to improve response efficiency. Agent Answers listens to the person and acts as a real-time mentor, identifying knowledge base articles and actionable information that the agent can instantly provide to the client.
Automated chat summaries for agents. AI-based chat summaries eliminate the need for agents to read long digital chat histories with customers to identify problems and solutions already explored. Agents will benefit from a faster automated way to process long texts from customer chats and provide key insights in a simple format.
Automated code to quickly set up customer journeys. Today, Webex's low-code flow capabilities in Webex Connect are already helping companies organize and automate end-to-end customer journeys. Users can now simply describe the function they want to perform, such as "verify email", and AI will instantly generate and write the appropriate code. This makes it easier to create and iterate customer journeys.