xFusion Honored With Two Prestigious Awards at Interop Tokyo 2023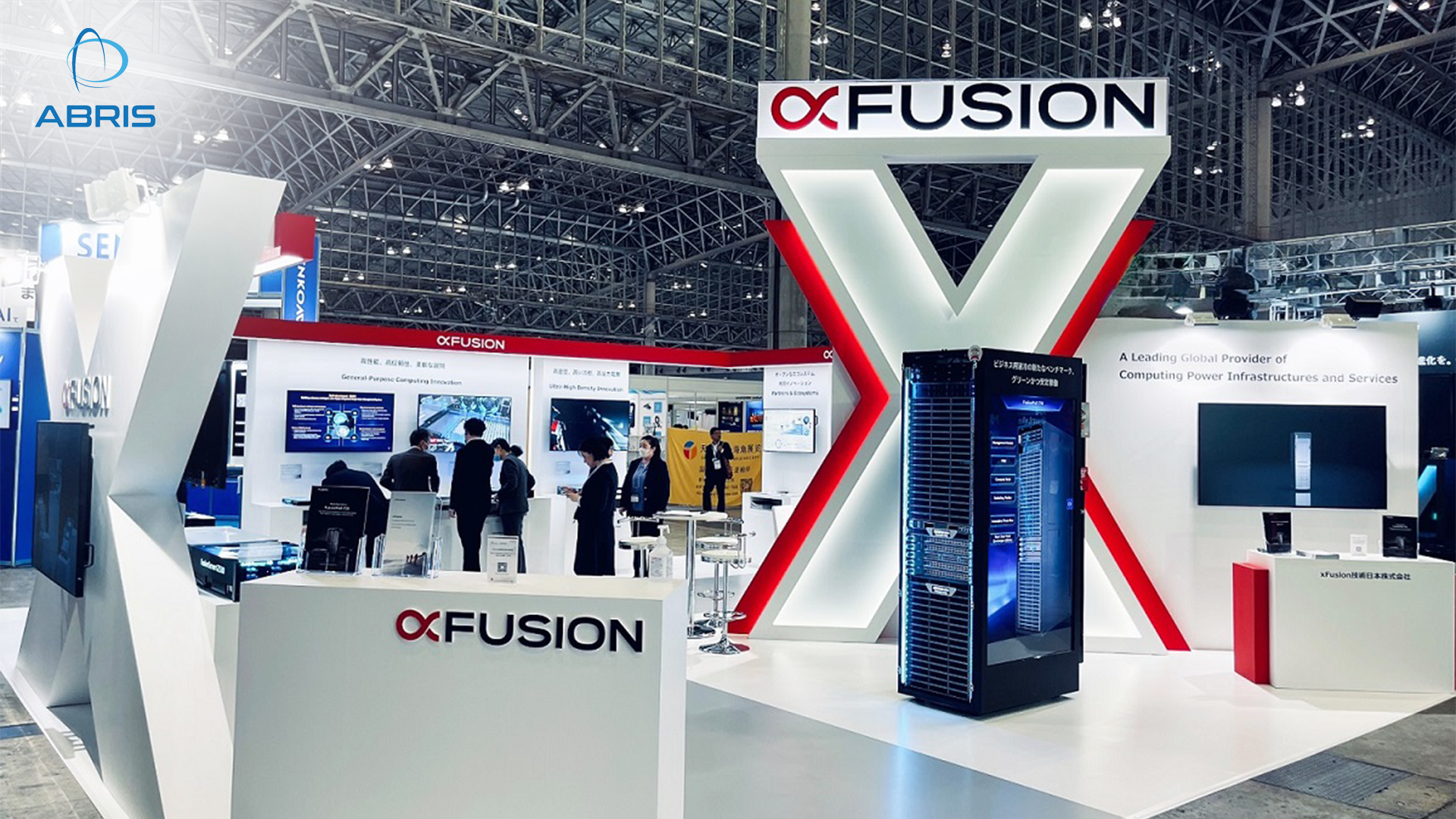 xFusion at Interop Tokyo 2023
Interop Tokyo 2023, Japan's largest IT industry event, was held from June 14 to 16, 2023 at Makuhari Messe in Chiba. As a leading global provider of computing power infrastructure and services, xFusion showcased its servers and computing power solutions at the event.
After rigorous evaluation by industry experts, xFusion's FusionPoD rack-scale server was awarded the Best of Show Grand Prize in the Rack and Cable Infrastructure category. Its advanced liquid cooling technology, automated operations, and extreme density earned high praise from the judges. xFusion's FusionServer G8600 V7 also received the Best of Show Award runner-up in the Server and Storage category for its powerful yet sustainable computing, resilience, and simplified management.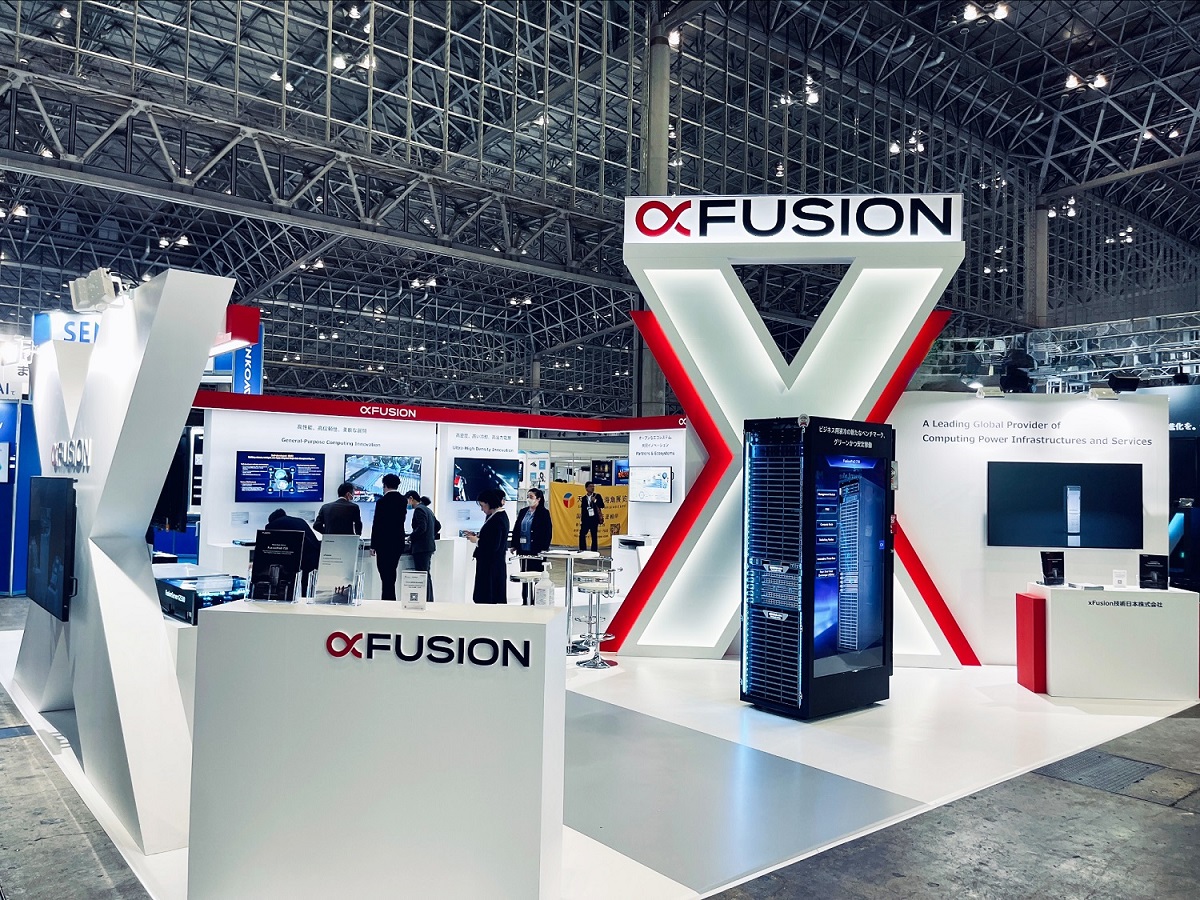 "The digital economy is driving explosive demand for environmentally friendly and intelligent computing infrastructure," said Zhao Lei, President of xFusion Global Business." xFusion is dedicated to providing innovative solutions that meet this need while enabling large-scale AI adoption and supporting countries' carbon neutrality goals."
xFusion's award-winning FusionPoD integrates resources vertically within data centers to optimize operations. Its native liquid cooling lowers PUE to 1.06, earning industry-first certifications for energy efficiency and cooling reliability. FusionPoD's blind-mating connections require no internal cabling and support unmanned operations. With over 50,000 nodes deployed, FusionPoD delivers unmatched density, intelligent management, and energy savings.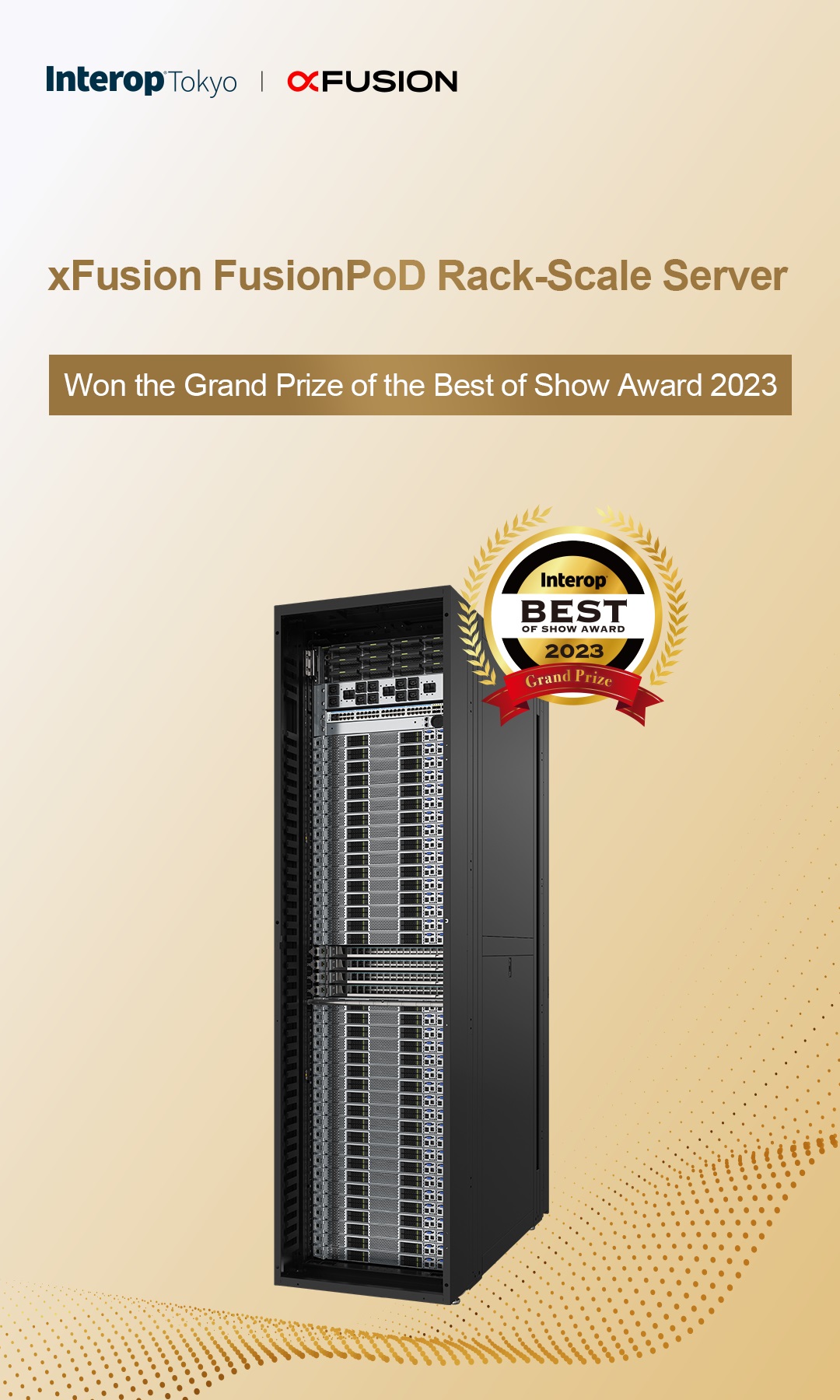 The G8600 V7 GPU server offers powerful, efficient and resilient computing for large-scale AI training. Supporting up to 8 GPUs with flexible configurations, it provides industry-leading performance and compatibility. A modular design simplifies operations while a unique dual-input power system enhances redundancy using fewer PSUs. Additional energy-saving features reduce consumption by up to 236 W per server.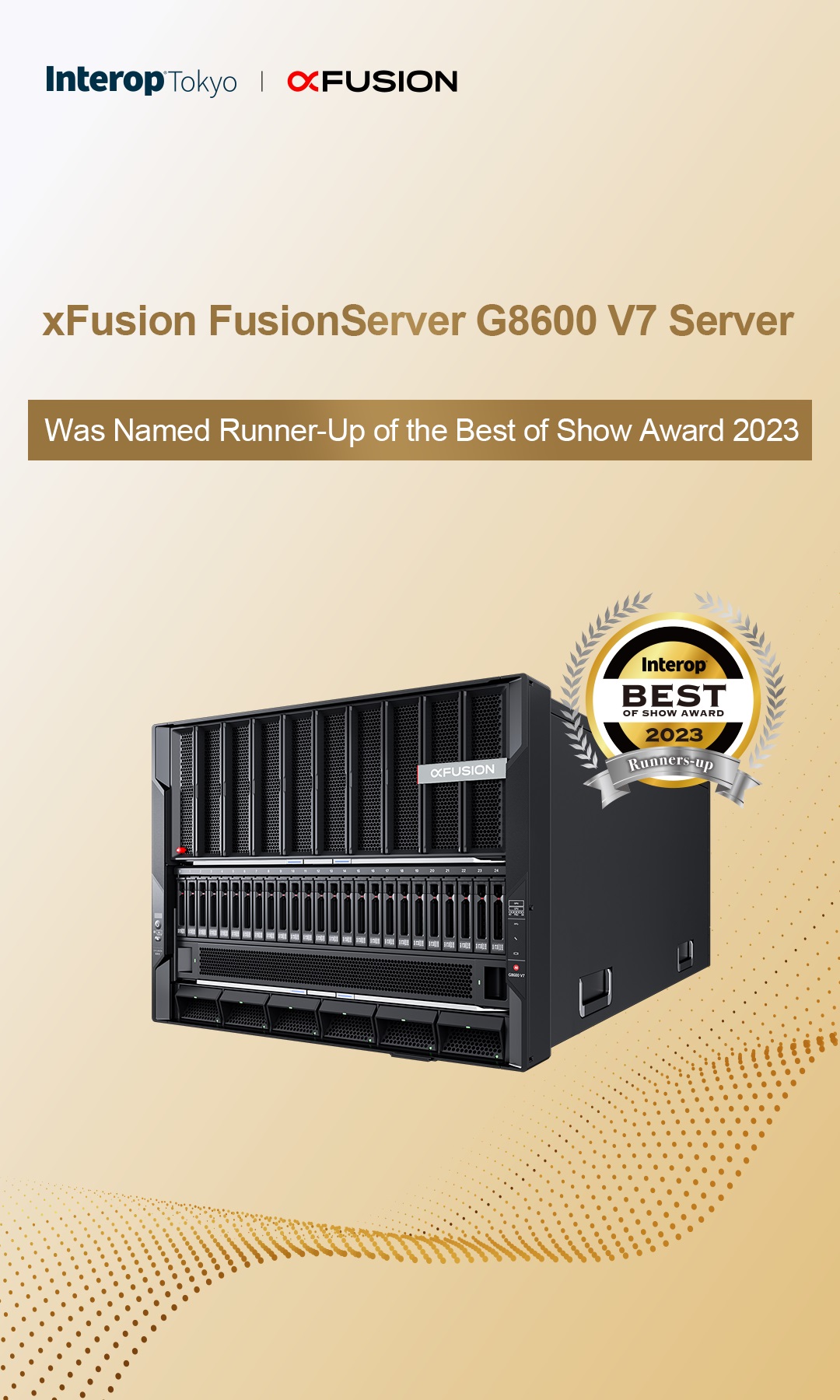 "We are honored to receive this prestigious recognition from Interop Tokyo," said Zhao. "xFusion will continue innovating to help build a sustainable future with computing at its core."