xFusion Joins the UN Global Compact for Sustainable Development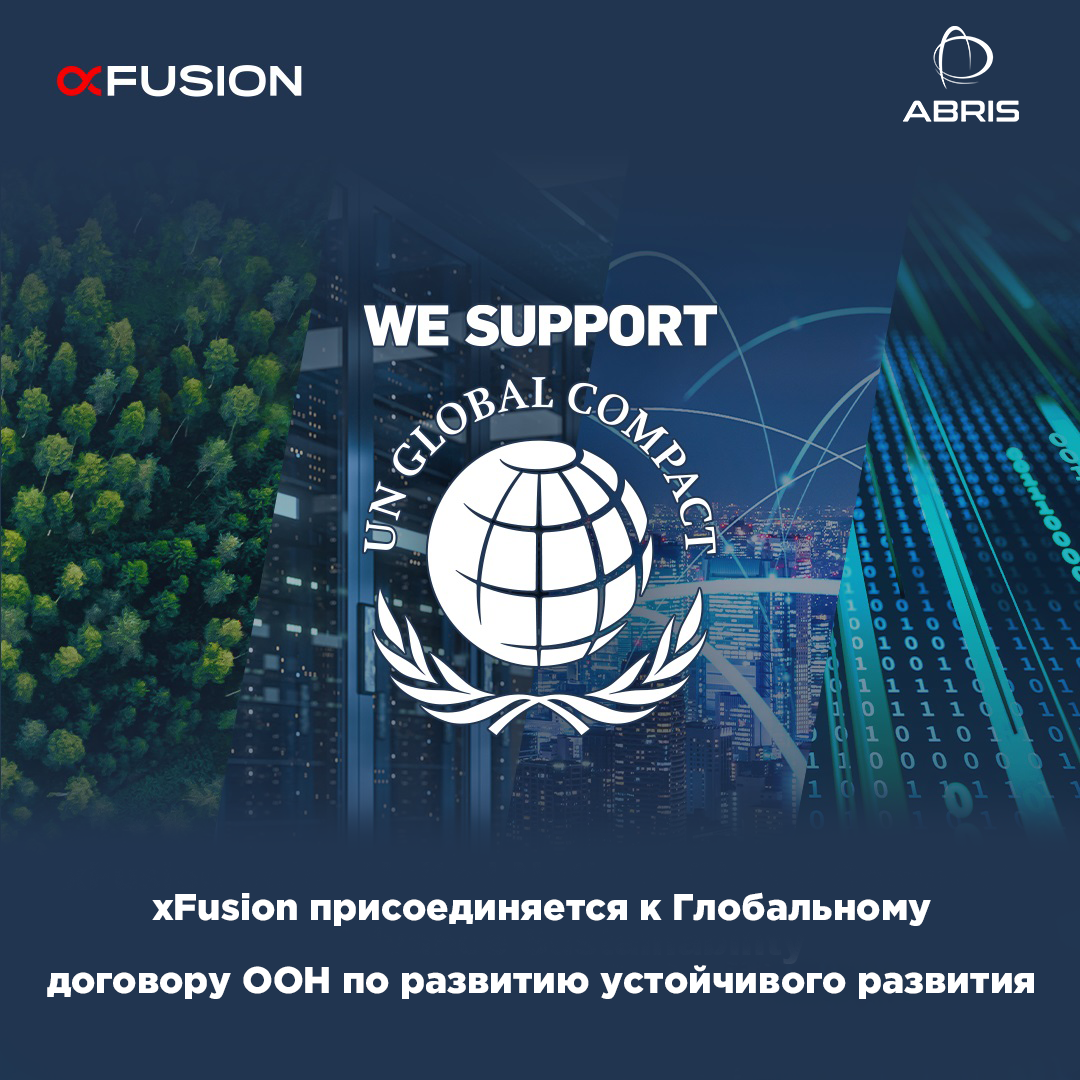 Abrisdc & xFusion
xFusion Joins the UN Global Compact for Sustainable Development
xFusion has officially joined the United Nations Global Compact (UNGC), fulfilling the company's commitment to sustainability and corporate social responsibility. This marks an important milestone in xFusion's international expansion as the world's leading provider of computing infrastructure and services. xFusion is fully committed to taking on the tech industry's responsibility in promoting sustainable development and promoting the worldwide growth of the digital economy.
Established in 2000 at the initiative of UN Secretary-General Kofi Annan, UNGC is the world's largest corporate sustainability initiative with more than 20,000 business and stakeholder representatives from 170 countries. As the originator of the Environment, Social Responsibility and Governance (ESG) concept, UNGC brings companies and stakeholders together to create a more sustainable future.
Green computing for a digital future
With the rapidly growing computing needs of the digital economy, the need for low-carbon computing solutions is becoming ever more urgent. xFusion uses cutting-edge resources to innovate green and energy-efficient computing. Its solutions are recognized as environmentally friendly, and the main products are included in the National Catalog of Energy-Saving Technologies and Equipment.
xFusion's flagship product, the FusionPoD rack server, boasts an industry-leading PUE of just 1.06 and is the first to receive TÜV SÜD certification for energy efficiency. In 2022, xFusion received China Environmental Labeling certification for all of its products, surpassing the industry average with a remarkable 93% recyclable content. These advances are building a solid foundation for low-carbon computing and driving digital transformation across all industries.
Building a responsible business with green operations
xFusion understands the importance of sustainable and responsible work. The company has implemented end-to-end green operating systems spanning research and development, manufacturing and office management to optimize water and energy use and waste management while minimizing environmental impact.
Sustainability is ingrained throughout the entire product lifecycle from research and development to production. xFusion follows sustainable design principles, evaluates its carbon footprint, and actively works to reduce emissions. Sustainability also extends to the xFusion Partner Ecosystem through environmental procurement, selection, certification, assessment and capacity building policies.
Moving forward, xFusion is committed to working with UNGC and partners to continually improve the sustainability of the computing industry and build a greener digital future.