PIW - Cisco Data Center Networking News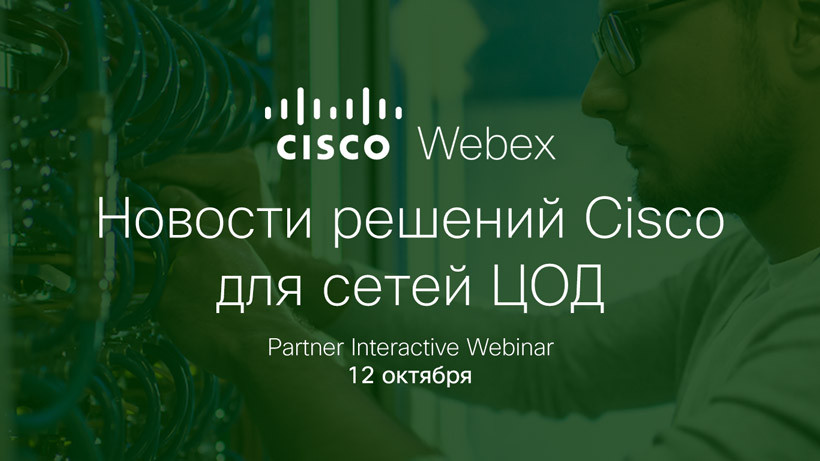 We invite you to take part in the virtual seminar for Cisco partners.
Dear partners!
We invite you to take part in a virtual seminar for Cisco partners. This seminar is designed for technical specialists in partner companies.
Description:
As part of this webinar, we will talk about the development of the full range of Cisco solutions for data center networks, including products for LAN and SAN infrastructure, management tools and operational support. Among the main topics of the webinar:
• Evolution of the Cisco Nexus Switch Family
• New features in the Cisco ACI architecture
• Platform to support the operation of data center networks Cisco Nexus Dashboard
• Development of the data center network infrastructure management system Cisco DCNM
• News in the Cisco MDS SAN Switch Family and Cisco SAN Insights SAN Analytics
Speaker: Alexander Skorokhodov, technical architect
Session level: medium (core)
When: Tuesday, October 12, 2021, 11-00 - 13-00
Venue: Webex
This seminar is part of the Cisco Partner Interactive Webinars (PIW) virtual seminar program. Seminars are held in Russian. PIW includes both technical workshops and workshops on partner programs and tools, as well as workshops for salespeople. The average duration is 1 - 1.5 hours.