New opportunities for collaboration technologies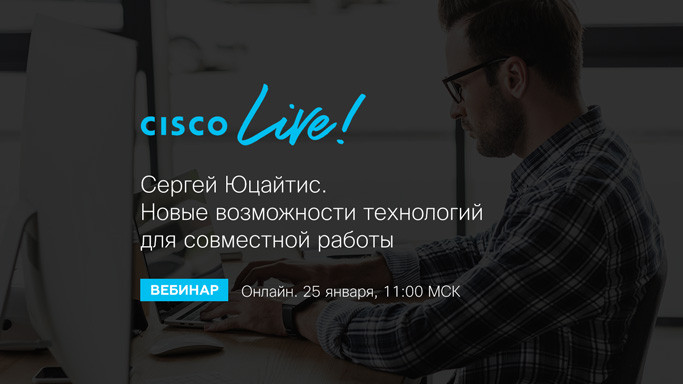 Welcome to Community Live Webinars
Community Live: New Collaboration Technology Opportunities
January 25, 2022 10:00 AM PST
10:00 - Kiev, Ukraine (UTC +2)
14:00 - Nursultan, Kazakhstan (UTC +6)
Webinar duration - 1.5 hours
Welcome to Community Live Webinars
The webinar will review the updated line of Cisco Collaboration equipment, features and capabilities of recently introduced models.
We'll look at the new features and how they're configured in Room OS 11 for Terminals, Cisco Meeting Server 3.4, Cisco Meeting Manager 3.4, and Cisco Web App 3.
Webinar program:
• Current line of Cisco terminal equipment
• Room OS 11
• CMS, CMM, CMA versions 3.4
• Answers on questions
Information about the expert
Sergey Yutsaitis is a technical architect for collaboration solutions.
Has been with Cisco since 2008, responsible for sales support for large corporate and key customers. More than 20 years of experience in communication technologies, video conferencing and multimedia.