Gartner® recognizes Extreme Networks as a leader for the fifth year in a row.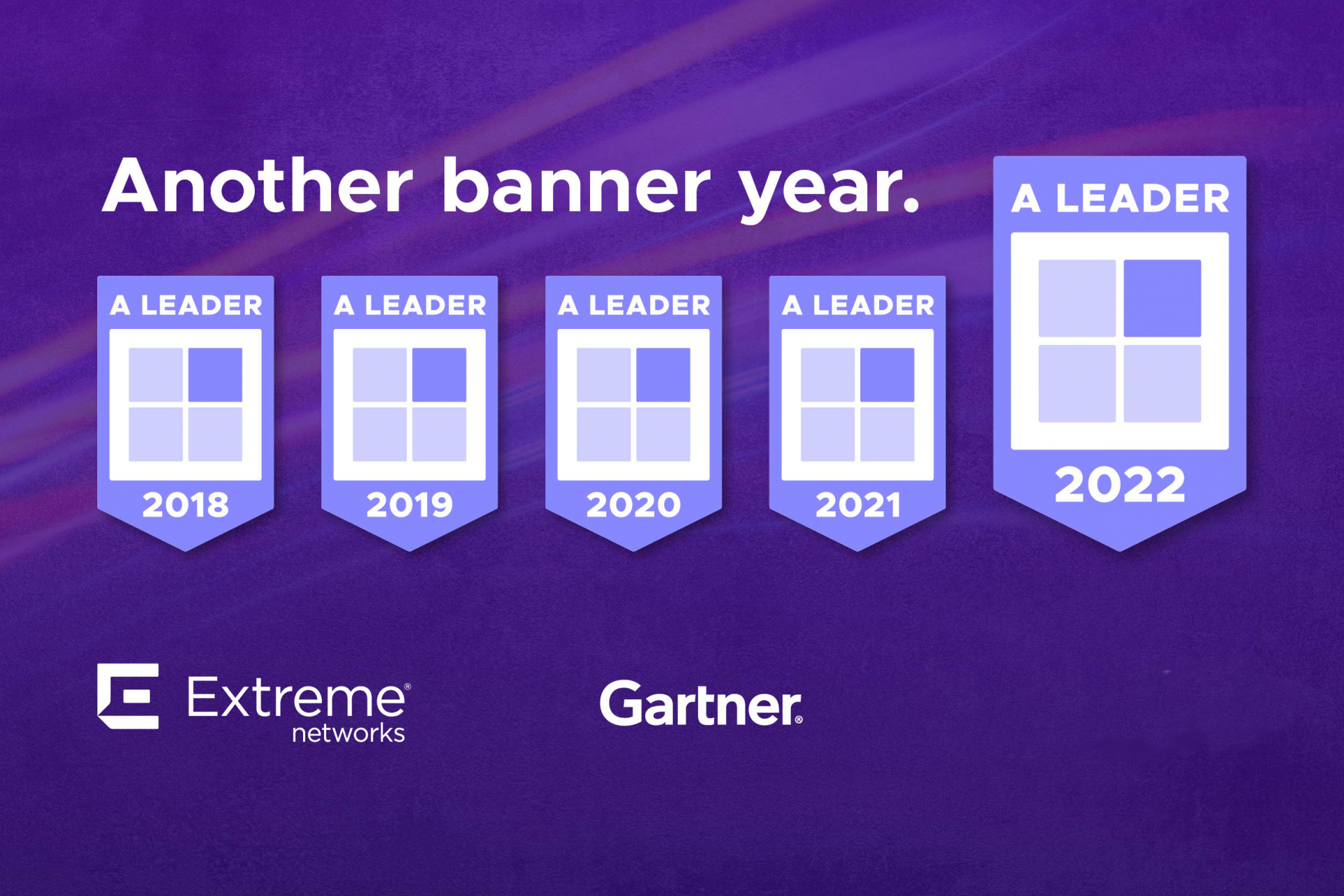 Extreme Networks
Gartner®, a company delivering actionable, objective insight to executives and their teams, has recognized Extreme Networks as a Leader in the 2022 Gartner Magic Quadrant™ for Wired and Wireless LAN Infrastructure for the fifth year in a row. We believe key drivers of Extreme's continued momentum are a focus on innovation, specifically network fabric automation, networking digital twin, and multi-vendor integration into ExtremeCloud.
Extreme Networks, Inc. (EXTR) is a leader in cloud networking focused on delivering services that connect devices, applications, and people in new ways. We push the boundaries of technology leveraging the powers of machine learning, artificial intelligence, analytics, and automation. 50,000 customers globally trust our end-to-end, cloud-driven networking solutions and rely on our top-rated services and support to accelerate their digital transformation efforts and deliver progress like never before.