Benefits of Cisco Board Pro and Webex Contact Center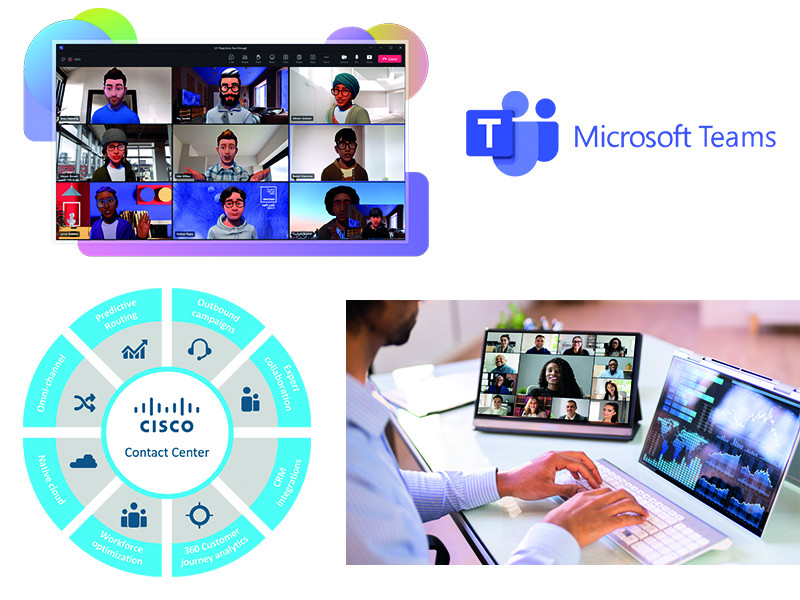 Cisco and Microsoft
Cisco and Microsoft Collaboration Enhances the Benefits of Cisco Board Pro and Webex Contact Center with Teams
To expand its portfolio of hardware and software feature capabilities, Cisco is renewing its partnership with Microsoft with two new products that are certified for Teams .
Users get a wider range of flexible tools to work in Board Pro using Microsoft Teams Rooms .
Customers will receive interactive service with Webex Contact Center preinstalled with Microsoft Teams .
On March 27, 2023 in California, SAN JOSE, Cisco announced the expansion of its partnership with Microsoft, originally announced back in October 2022. Building on its shared vision of a personalized experience by incorporating Microsoft Teams into remote work, Cisco shared that they now have two new certifications available to help customers better communicate across devices. Cisco Board Pro now has the ability to run Microsoft Teams Rooms , and Webex Contact Center is integrated with Microsoft Teams .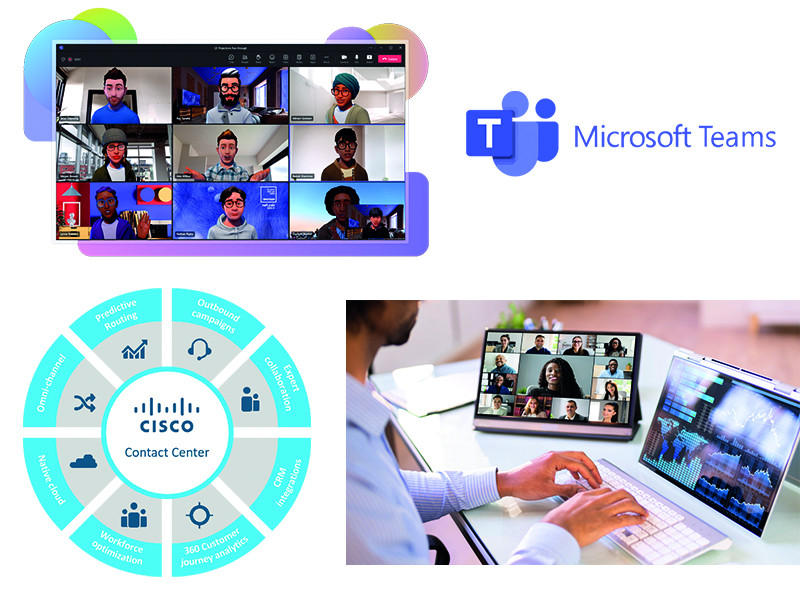 Extending the Cisco Portfolio Compatibility functionality blurs the line between operating systems and provides customers with the flexibility to customize to suit their needs. With customer expectations for flexible collaboration at an all-time high, this partnership delivers interoperable solutions that enhance hybrid work from anywhere.
Jeethu Patel , Executive Vice President and General Manager of Cisco's Security Control and Collaboration Division , shares, " In this era of hybrid workflows becoming more prevalent, it's critical to provide multi-platform solutions that offer users a wide range of flexible and effective tools for seamless interaction with customers. Our partnership with Microsoft does just that, enabling Cisco and Microsoft customers to engage in a truly conflict-free collaboration ."
Albert Kuiman , senior director of Microsoft Teams Devices, responsible for partnerships, development and certification at Microsoft, continued: " We are committed to bringing to market an advanced solution with hardware and software features for quality communication and hybrid experience so that our customers can make a choice. Today's news marks a major milestone in bringing this product to market quickly with Cisco ."
Board Pro now together with Microsoft Teams Rooms
As people continue to take advantage of hybrid options, practical value is more important than ever. It is difficult for IT professionals to manage multiple meeting platforms and tools, which can lead to disjointed workflows. Together with end users, they strive for the simplicity and usability of their hybrid workspace. Inclusion is also critical—every person deserves to feel important, no matter where they are. Good technology and a more streamlined collaboration experience are key to solving all of these problems. The Cisco Board Pro is the first Rooms series device to be certified for Microsoft Teams . With official certification, 55" and 75" models can be configured to run Teams Rooms . This allows customers to work in Teams using custom Cisco video conferencing equipment.
Customer benefits include the following technologies:
Advanced features for AI-powered collaborative collaboration. For the first time, Cisco's AI capabilities can be used in Teams meetings . This includes high quality video, a powerful smart camera and noise reduction technologies.
Full featured meetings. Customers can join rich, side-by-side Teams and Webex meetings on the same device from the Teams home screen Rooms . There is no need to reboot or reconfigure the system.
Simplified device management: IT administrators can manage Board Pro through the Microsoft Teams admin center or through the Teams control portal Rooms Pro, as well as take advantage of additional workspace control and analytics capabilities in Cisco Control Hub and Cisco Spaces .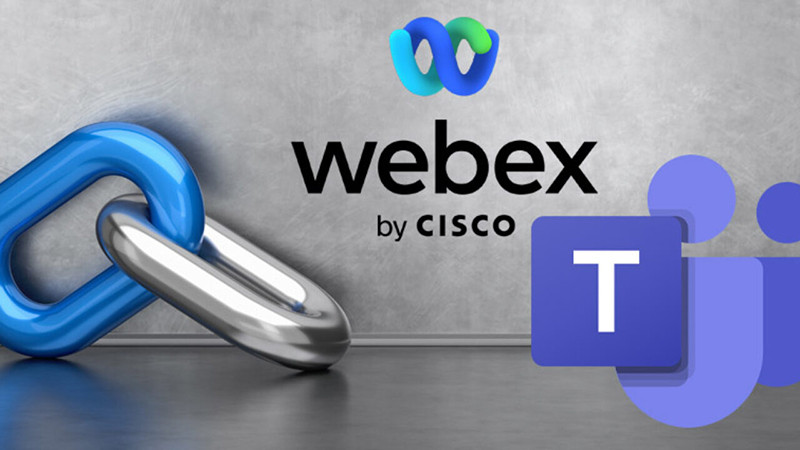 Webex Contact Center certified to work with Microsoft Teams
Increasing expectations for personalized, real-time customer communications have led to an even greater need to unify communications between the front office and the back office. To solve this problem, the new Webex Contact Center for Microsoft Teams makes it easier for subject matter experts to collaborate and provides organization-wide access to knowledge to create seamless customer interactions.
Benefits for clients include:
Enhanced collaboration options. The Teams integration for Webex Contact Center gives agents the tools to quickly connect and work through the Teams app and then reroute users. This reduces the time spent by the company's customers and allows them to quickly get the answers they need.
Centralized management features provide interoperability for calls, directory services, presence information, administration, and more.
Further development of the partnership
A wider range of Cisco devices is expected to achieve Teams certification during 2023. Cisco Room is planned Bar and Room Kit Pro will be certified in mid-2023. Native Teams Display or Teams coming in mid-2023 Rooms , as well as Cisco Room Navigator, which supports its own Teams room scheduling app panel . Cisco has already received Teams certification for several popular hybrid edge devices, such as the Cisco Desk Camera 4K USB webcam , Cisco Headset 720 Series Bluetooth wireless headsets , and Cisco Headset 320 Series wired headsets.
As this partnership continues, we look forward to announcing additional certifications and integrations that bring collaboration solutions to customers.